Powder Milling for Research and Development
Fluid Energy cart systems are designed to provide an R&D jet-milling system that can efficiently mill and collect your fine powders in three batch ranges all in one system. Each system is capable of maintaining yields in excess of 95%. Different collection vessels designed for various batch sizes are easily attached to the portable mill by quick disconnect sanitary clamps. Available on a purchase or rental basis, these powder mills produce a fine, narrow particle size distribution, consume minimal amounts of energy and are easy to feed with a wide variety of materials. Our unique laboratory jet mill, jet milling system eliminates troublesome blowback issues found in other research ball mills.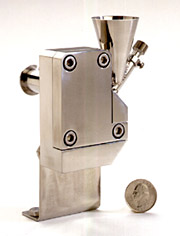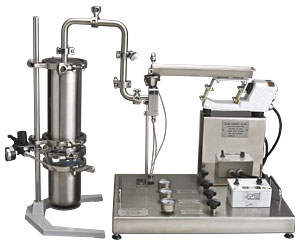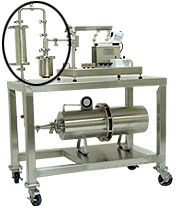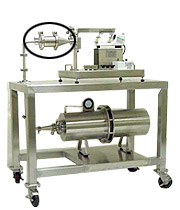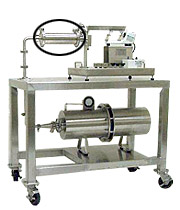 One Gram Sample Collector: Attaches to mill outlet allowing collection of batch sizes of 1 gram or less with yields of up to 97%. These laboratory jet mills provide exceptional size reduction and are superior to a laboratory ball mill with no significant temperature concerns while maintaining extreme purity.